Single Seat Dune Buggy Dubai
Are you looking for an adventurous way to explore Dubai Desert? Then look no further than Quad Bike Dubai Dune Buggy trip in Dubai. The Single Seat Dune Buggy ride in Dubai offers tourists an exciting journey across the captivating desert scenery. The dune buggy, with its sleek appearance and powerful motor, gives an exhilarating ride through the tough terrain of golden sand dunes.
As they navigate across the rolling terrain and feel the thrill and independence that come with operating their own off-road vehicle, riders can anticipate an immersive experience. Moreover, for those seeking the ultimate desert adventure and a chance to put their driving prowess to the test, the vast stretches of the Dubai desert serve as a playground.
The Single Seat Dune Buggy in Dubai is a must-try activity. It is for those looking for a distinctive and exhilarating experience in this legendary Emirate. Whether you're an experienced off-road driver or a beginner, it offers an amazing, heart-racing adventure against the breathtaking desert scenery.
Single Seat Dune Buggy Dubai Price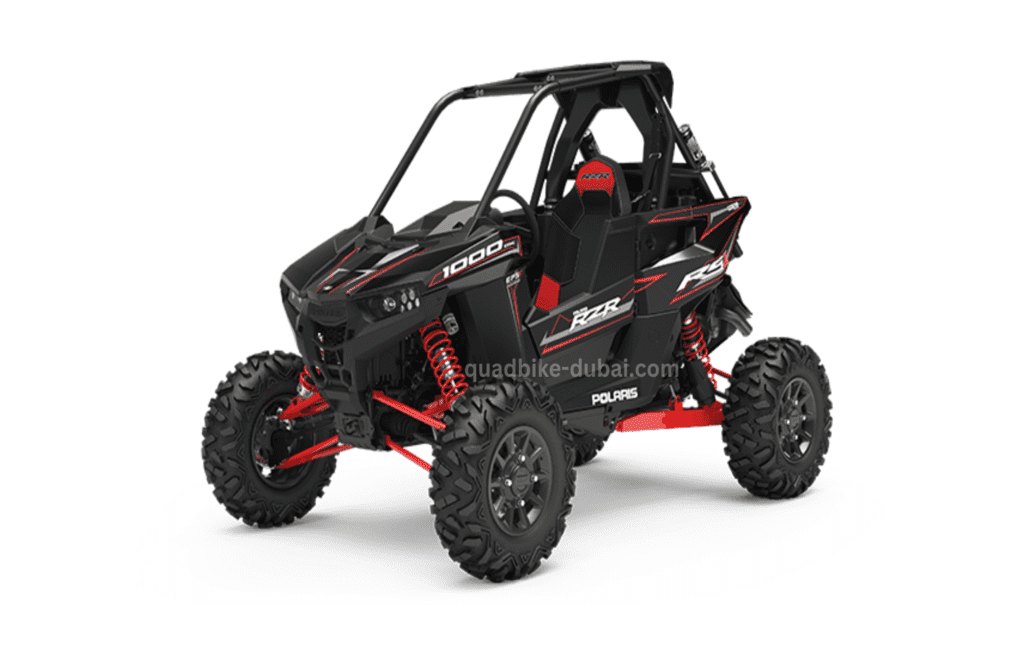 Duration
New Price
Old Price
30 Minutes
399 AED | 110 USD
570 AED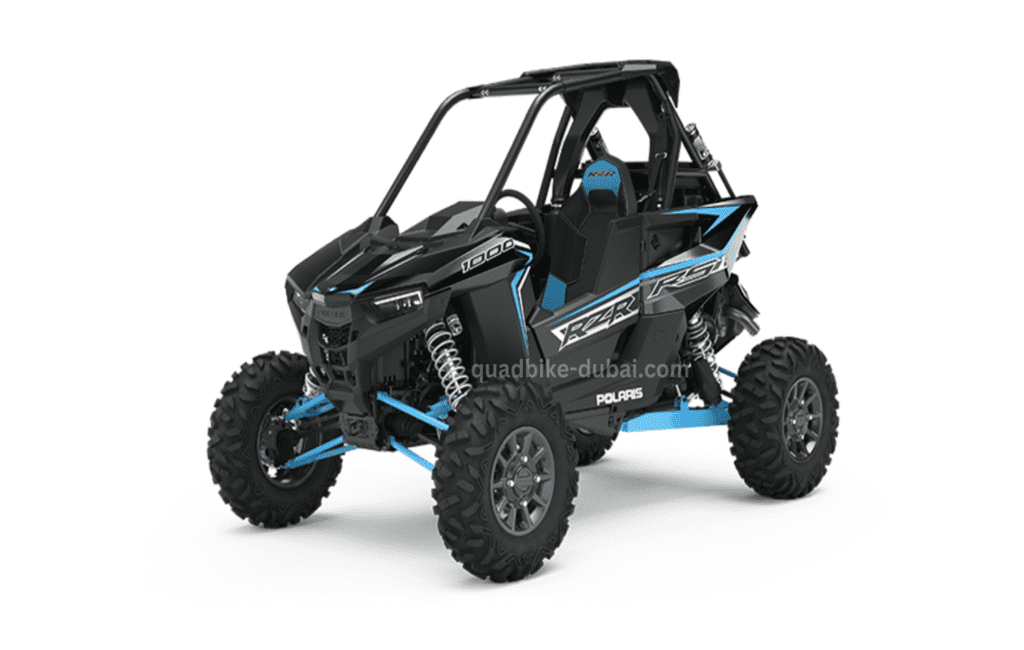 Duration
New Price
Old Price
1 Hour
700 AED | 195 USD
1000 AED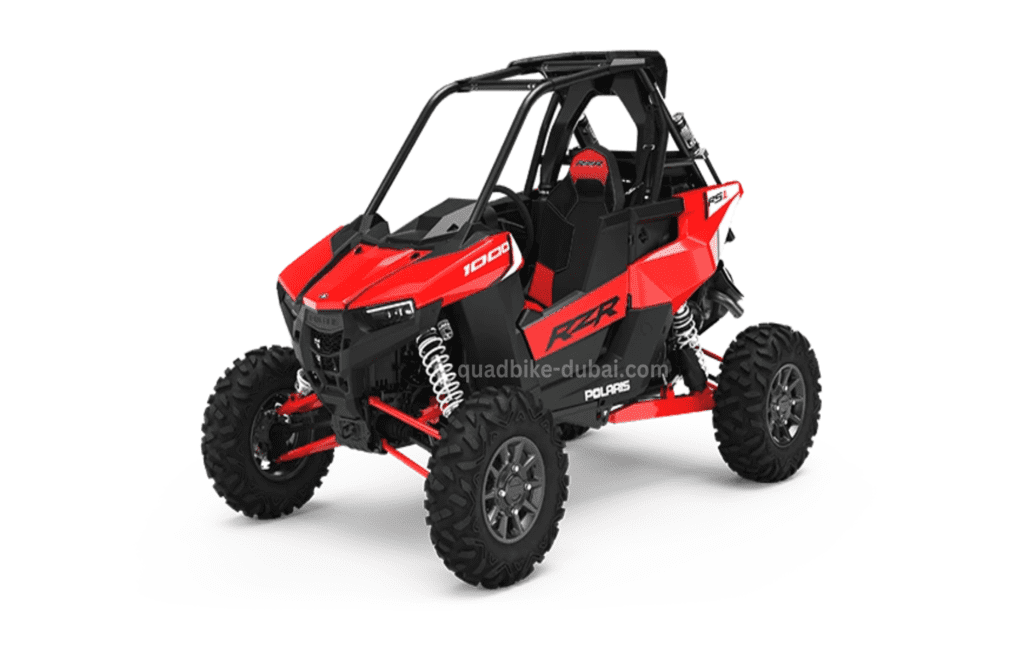 Duration
New Price
Old Price
2 Hours
1200 AED | 340 USD
1700 AED
Single Seat Dune Buggy Rental Dubai Price List
Single Seat Dune Buggy Rental Price
Things To Do in Dubai Desert
Dubai, is a thriving metropolis where visitors can engage in a variety of fascinating activities. For spectacular sweeping views of the city, start your trip at the world's highest building, the renowned Burj Khalifa. Further, take in the breathtaking Dubai Fountain performance and all the extravagance of shopping at the Dubai Mall.
Additionally, explore the rich cultural offerings of the Dubai Museum and the historic Al Fahidi District. Try indoor skiing at Ski Dubai in the Mall of the Emirates. Also take a desert safari into the dunes for a true flavour of Arabian adventure. Visit the Palm Jumeirah, relax at Jumeirah Beach. Moreover, take in the vibrant nightlife. Dubai promises a unique fusion of experiences by skillfully fusing modernity as well as tradition.
You can also explore Dubai deserts through quad biking and dune buggy. In addition, you can take camel ride and take picture with Falcon.
Dune Buggy Tour Dubai

In Dubai, have an exciting ride with Desert Dune Buggy and turn the wide golden sands into your playground. Experience an exhilarating drive across the captivating desert environment on an off-road adventure in a strong and agile dune buggy. Moreover, take charge of your own all-terrain vehicle and battle huge sand dunes, tough terrain, and an exhilarating rush.
The Desert Dune Buggy experience combines the thrill of off-road driving with the tranquility of the large, undulating dunes to provide an unforgettable encounter with the breathtaking desert scenery. This exhilarating activity promises an unforgettable and unique encounter with the beauty of Dubai's desert environment, regardless of your level of experience.
Desert Safari Dubai with Dune Buggy

Enjoy the ultimate Dubai Desert Safari with the added thrill of a Dune Buggy ride. This immersive experience mixes the excitement of operating your own off-road vehicle with the timeless appeal of a desert safari. The safari begins as the sun sets over the captivating dunes. It presents a breathtaking display of light and shadow across the vast terrain.
Additionally, the highlight comes when you get behind the wheel of a Dune Buggy and navigate the rolling terrain under the instruction of skilled drivers, following an enthralling camel ride and sandboarding. It's the ideal balance of excitement and relaxation. This lets you enjoy the breathtaking scenery of the desert while going on an intense off-road adventure and making memories that will last long after the sun sets.
Dubai Desert Camel Tour with Dune Buggy

Take a Dune Buggy ride in Dubai along with the Desert Camel Tour for a memorable experience that combines tradition and adventure. Start your adventure by riding a camel with grace and taking in the everlasting allure of the desert. Travel across the terrain with an expert camel handler, taking in the golden hues of the dunes.
The moment you step into a Dune Buggy, where the modern and the ancient collide. The experience takes an incredible turn. Take charge of the tough off-road car and use an exciting combination of speed and skill to conquer the sandy terrain. Additionally, this combo experience gives you the chance to enjoy the tranquility of a camel ride along with the exhilarating Dune Buggy trip. This will leave you with a thorough and remarkable impression of the desert.
Desert Safari with Dune Buggy Dubai

Take a Dubai Desert Safari and Dune Buggy trip to get the best of both worlds. The adventure starts with a traditional desert safari, where you will be mesmerized by the enormous golden dunes as the sun sets and the surrounding area takes on a mystical light. Enjoy classic sports like sandboarding and camel riding before the fun reaches a fever pitch with a Dune Buggy adventure.
Experience the rush of controlling your very own off-road vehicle and navigating the difficult dunes quickly and expertly. Additionally, this unique and dynamic experience promises the ideal balance of tradition and excitement against the stunning background of the Dubai desert. It is led by knowledgeable instructors and combines the ageless appeal of a desert safari with the heart-pounding thrill of a Dune Buggy ride.
Sand boarding Tour with Dune Buggy Dubai

Experience a thrilling Sandboarding Tour and a Dune Buggy trip in Dubai for the ideal combination of desert charm and thrill. Learn how to sandboard first. This sport allows you to glide down steep dunes and get an exhilarating rush while taking in the stunning desert scenery. Then, ramp up the adrenaline as you switch to a Dune Buggy and move over the sandy landscape quickly and accurately. Adventurers and environmental enthusiasts alike will find this dual experience enjoyable, regardless of your level of familiarity in sandboarding. An amazing adventure through the captivating desert scenery is guaranteed by the Sandboarding Tour with Dune Buggy in Dubai, which offers the ideal balance of thrill and the tranquil beauty of the golden dunes.
Single Seat Polaris RZR RS 1000 CC Dune Buggy Dubai
Enjoyan incredible journey through the wide desert environment of Dubai with the Single Seat Polaris RZR RS 1000 CC Dune Buggy. This off-road vehicle offers a singular and immersive experience amidst the breathtaking dunes, catering to thrill-seekers and enthusiasts of the desert.
With its strong 1000 CC engine, the Single Seat Polaris RZR RS provides both speed and control while negotiating the difficult terrain. Additionally, this dune buggy's strong construction and excellent suspension system guarantee a comfortable and safe ride. It enable you to confidently navigate the constantly shifting dunes.
The journey starts when you head out during the best times, which are usually in the late afternoons or the colder mornings when the subtle hues of sunrise or sunset excite the desert. These times not only offer a gorgeous setting for your desert adventure but also bring more comfortable temperatures.
Get ready for an adventure through soaring sand dunes, meandering trails, and vast desert vistas as you accelerate the engine. The one-seat arrangement gives your experience a more individualized touch and lets you enjoy the thrill of off-road exploring to the fullest.
Dune Buggy Safety 
Safety is the primary concern, and our Single Seat Polaris RZR RS has every feature and tool needed to provide solo riders with a safe and secure journey. Professional guides with vast knowledge of the desert terrain accompany you. This enriches the overall experience with insights about the local flora and wildlife, as well as the desert's history.
Single Seat Buggy Rental Dubai
30 Minutes Dune buggy Rental Dubai
30-minute Dune Buggy Rental in Dubai is ideal for people looking for a quick but thrilling trip across the mesmerizing sand dunes. You may fit the exciting thrill of off-road exploring into your schedule and experience it during the half-hour rental.
Get into a strong dune buggy that is designed to make a breeze of the difficult desert terrain. You'll experience a rush of adrenaline as you navigate the sandy peaks and valleys during the half-hour ride. Take advantage of the best times to photograph the desert: early in the morning or late in the afternoon, when the light is shining and the dunes are beautifully colored. So what're you waiting for? Book your 30 minutes Dune buggy ride with Quad Bike Dubai.
1 Hour Dune Buggy Rental Dubai
With our 1-Hour Dune Buggy Rental in Dubai, you may indulge your dune buggy riding enthusiasm. This hour-long rental is ideal for those looking for a longer off-road experience because it gives them enough time to explore the fascinating desert landscape and feel the rush of the dunes.
Our strong dune buggies, built for speed and control, promise an exhilarating ride through the shifting sand dunes. Utilize the entire hour to traverse twisting paths, scale tall dunes, and take in the breathtaking views of the Dubai desert. This extended rental option is perfect for individuals who want to explore the beauty and excitement of desert exploration more thoroughly, whether they are traveling alone or in a group.
2 Hours Dune Buggy Rental Dubai
With our 2-Hour Dune Buggy Rental in Dubai, designed for individuals who are ready for a longer off-road adventure, set out on an incredible ride. With this two-hour excursion, enthusiasts can explore the wide vistas of the desert and experience the excitement of the sand dunes deep within its boundaries.
Additionally, with their strong 1000 CC engines, our durable dune buggies ensure an exciting ride across the terrain. With two hours to spare, take advantage of the opportunity to scale huge sand dunes, weave through picturesque pathways, and marvel at the desert's natural beauty. Book your 2-hour Dune Buggy Rental for an adventure that is beyond the ordinary and turns your desert tour in Dubai into something genuinely remarkable.
4 Hours Dune Buggy Rental Dubai
Whether you're a group looking for some fun together or a lone trailblazer looking for a meaningful solo experience, our 4-Hour Dune Buggy Rental guarantees an unforgettable journey full of thrill and unspoiled natural beauty. Take in the long-lasting excitement of discovery as you make lifelong memories of exploring all the unique and fascinating environments of Dubai's mysterious dunes. Make your reservation for a 4-hour dune buggy rental to begin an experience that promises not only heart-pounding thrills but also an unmatched voyage of discovery.
This extended rental allows you to fully experience the breathtaking beauty of the desert. Moreover, it gives you plenty of time to enjoy the pure excitement of discovering its fascinating landscapes.
Single Seat Buggy Tour Dubai Includes
1. Single Seat Dune Buggy

A single-seat dune buggy is a small off-road vehicle designed to ride on dunes, deserts, and other rough sandy landscapes. It consists of one seat that usually fits just the driver. These open-air, lightweight dune buggies have a straightforward design and frequently have big, balloon-like tires that help them get a grip in the sand. They provide a fascinating and daring method to explore sandy terrains, which is why they are popular for recreational off-roading. Dune buggies are well-known for their agility and the excitement they offer when going through difficult terrain, such as dunes.
Have you experienced it before? If not then pack your bags and plan an adventurous trip now because Quad Bike Dubai brings exclusive offers on renting a dune buggy in the Dubai desert.
2. Automatic gear

Manual or automated transmissions are available for dune buggies. In a dune buggy with an automatic gearbox, you don't need to physically shift gears. It makes driving easier as well as more accessible for people who aren't trained in manual gearboxes.
In a dune buggy with automatic gear, you can concentrate on navigating and managing the vehicle instead of worrying about the extra difficulty of clutch control and manual gear shifts. This is very helpful while driving in challenging off-road conditions. Additionally, it is not necessary to concentrate on obstacles such as dunes or uneven ground. Driving can be smoother and more enjoyable when the automatic gearbox takes care of the gear changes.
3. Off-Road Helmets

Off-road helmets are a great safety precaution for dune buggy excursions. Off-road helmets are made specifically to shield riders from harm when engaging in risky off-road activities like driving dune buggies. Moreover, these helmets are appropriate for rough terrain since they have features that offer increased comfort and protection.
Quad Bike Dubai prioritizes the safety and well-being of our customers. So we offer helmets to wear while riding a dune buggy. Our dedication to safety is crucial to ensuring that every person has a fun and safe experience.
4. Goggles

A must-have safety item for dune buggy rides is goggles. They act as eye protection, covering the rider's eyes from many substances that may be encountered when going off-road. These durable eyepieces are made to keep sand, dust, and other particles away from the eyes, guaranteeing a clear field of vision and lowering the possibility of eye irritation or damage.
Additionally, we provide these protective eyewear not only to increase your safety, but also to make your riding experience more pleasant and enjoyable.
5. Gloves

Gloves are a vital part of our dune buggy safety equipment, having a dual purpose of keeping your hands clean and safe throughout your off-road journey. Sand, dust, and other debris may be stirred up as you tear across the desert terrain, putting your hands at risk for abrasions, discomfort, or damage. Moreover, you can concentrate on the excitement of the ride since our gloves act as a shield against these factors, keeping your hands safe and clean.
6. Professional & Trained Experienced Tour Guide

In addition to the exhilarating ride, our dune buggy tours offer the chance to explore the captivating desert scenery under the guidance of our experienced, certified tour guides.
Our tour guides are not just off-road driving professionals. They are also enthusiastic about the desert and its unique environment. They offer insightful information about the history, ecology, and animals of the desert, as well as the significance of protecting this unique ecosystem. Their expertise guarantees that your trip will be educational as well as thrilling.
7. Mineral water

We offer free mineral water to keep you fresh and energized during your dune buggy journey. It's important to stay hydrated, particularly in the dry climate of the desert. We promise that our revitalizing mineral water will keep you relaxed and energetic the whole way. Our main objectives are safety and well-being, and supplying water is one way we look after our members. So you can concentrate on the thrill of the ride, knowing that hydration is available.
Single Seat Buggy Tour Dubai Exclude
1. Camel Ride

In addition to our exhilarating dune buggy trips, we offer camel rides for an extra fee, allowing you to completely immerse yourself in the desert's wonderful ambiance. This one-of-a-kind experience allows you to travel like the ancient desert nomads, riding these amazing horses.
Additionally, when you gently sway on the back of a camel, you may get a closer look at the ancient customs of the desert. It's a once-in-a-lifetime opportunity to boost your desert experience and take advantage of all the thrill and tranquility this incredible location has to offer.
2. Quad Biking

You can experience the thrill of off-roading on all-terrain vehicles (ATVs) across the challenging landscapes and trails of quad biking. While taking in breathtaking scenery, riders can feel the rush of speed and control. It's important to know that we offer this service at additional charges.
These additional expenses may include gas, park admission fees, guided tours, or the renting of safety equipment. Before setting off on your quad bike journey, make sure to ask about any additional fees to make sure everything runs smoothly and you have fun. For those who enjoy extreme sports, quad riding is an excellent investment because of its unmatched thrill and excitement, even though these additional costs may raise the final cost.
3. Dune Bashing in Red Dunes

We also offer dune bashing along with the dune buggy ride. Dune bashing is an exhilarating desert activity that entails driving off-road vehicles through the undulating sand dunes of arid regions such as the Arabian Desert. Though it looks like an amazing experience, you should be aware of its extra costs.
Dune bashing is an unforgettable experience that is well worth the additional expenses, given the excitement of scaling enormous sand dunes and taking in breathtaking desert panoramas.
4. Dune Buggy Photography
Dune buggy photography is a wonderful way to record the thrilling moments of your off-road desert trip. Whether you're traversing the Sahara's towering sand dunes or exploring the American Southwest's arid landscapes, the distinctive beauty and adrenaline of the ride provide fantastic photo opportunities.
However, it's important to know that you can avail this service at additional costs. Moreover, we have professional photographers who ensure you get your best pictures. These photographs will make your trip truly unforgettable.
5. Falcon Picture

When you go on our exciting dune buggy ride, you can also take cool pictures with a beautiful falcon in the desert. But there's something you need to know: it costs extra. It's a special chance to hold a falcon and take pictures, and it's a unique part of our desert adventure. Even though it costs more, it's totally worth it because you get to make amazing memories and photos with these incredible birds. Just ask about the price beforehand so you can plan for this awesome photo opportunity.
6. Horse Riding

Horseback riding is an exciting outdoor activity that can be an excellent addition to your adventure. No matter your level of experience, riding provides a special chance to bond with the natural world and these amazing creatures. Our facility offers knowledgeable guides and well-trained horses to guarantee a fun and safe trip.
Please note that we offer horse riding at additional charges. Moreover, as you become closer to your horse and make priceless memories, stroll along the charming paths and peaceful surroundings. So, saddle up and go on an unforgettable horseback ride during your vacation.
7. Arabic Traditional Costumes

Think about wearing traditional Arabic attire to immerse oneself in the vivid and rich Middle Eastern culture. We provide a special chance for you to wear these magnificent clothes and embody the spirit of Arabian culture while you're here. We provide an extensive selection of clothing, with sophisticated kanduras and dishdashas for men as well as stunning jalabiyas and abayas for ladies.
These outfits serve as more than just clothes; they are symbols of history and culture. There are additional costs involved with this.
Why Choose Us for Dune Buggy Rental Dubai
Choosing us for your Dune Buggy Rentals in Dubai guarantees an unmatched experience defined by excellence, security, and outstanding support. Here's the reason why:
Cutting-Edge Fleet: With their cutting-edge suspension systems, strong engines, and state-of-the-art technology, our Dune Buggies provide you a safe and exciting off-road experience.
Safety First: We put your safety first. Regular maintenance is performed on our Dune Buggies. Every rental comes with safety equipment and expert advice from knowledgeable desert guides, guaranteeing a safe and pleasurable ride.
Diverse Rental Options:
We provide a variety of rental options to suit the needs of all adventurers, from a brief 30-minute adrenaline rush to a longer 4-hour excursion. This allows you to customize your experience to your preferences.
Competitive Pricing: There are no additional costs or hidden charges; our pricing is clear and competitive. Additionally, keep an eye out for special offers and discounts to make your Dune Buggy journey in Dubai both affordable and exciting.
Customer-Centric Approach: We are steadfast in our dedication to achieving customer satisfaction. We work hard to make your Dune Buggy Rental experience smooth and enjoyable, from simple booking procedures to attentive customer service
Self-Drive Adventure with 1000 CC Single Seat Dune Buggy
With our 1000 CC Single Seat Dune Buggy, which is ideal for individuals looking for the best off-road experience by themselves in Dubai's captivating deserts, you can set out on an exciting self-drive journey.
The powerful 1000 CC engine in our Single Seat Dune Buggy combines speed and control to provide an exhilarating ride. Being able to control your own path and add an extra degree of thrill is made possible by self-driving. Moreover, our professional guides provide crucial instructions. They join you on the journey to enrich the experience with their knowledge of the desert's vegetation, animals, and history.
Enjoy the thrill of driving and exploring with our 1000 CC Single Seat Dune Buggy. Enjoy the thrill of driving and exploring with our 1000 CC Single Seat Dune Buggy. Secure your spot for a self-drive tour now. Experience the freedom of the vast desert paired with the unmatched thrill of off-road dune buggy riding in Dubai.
Age Limit for Single Seat Dune Buggy Dubai
We invite adventure seekers of all ages to join us at our Dune Buggy adventure hub and experience the thrill of our Single-seat Dune Buggy adventures. But safety always comes first, which is why we have a minimum age restriction to protect our participants' wellbeing.
The minimum age requirement for the Single Seat Dune Buggy is normally set at 15. This is in place to make sure that drivers possess the maturity, accountability, and expertise needed to safely handle the strong 1000 CC engine and traverse the difficult desert terrain.
We know the demand for family-friendly activities, therefore for younger thrill-seekers, we provide junior-only alternatives like guided rides in safer, more controlled settings.
Additionally, we take great satisfaction in offering each and every participant a welcoming and secure atmosphere. In keeping with industry norms and our dedication to providing safe and pleasant Dune Buggy experiences, we have set an age limit. Please contact our team with any questions you may have concerning the age restrictions. We would be pleased to help you make an exciting desert trip.
Desert Safari Dubai with Single Seat Dune Buggy
Enjoy the excitement of our Single Seat Dune Buggy journey combined with the thrill of our Desert Safari in Dubai. Moreover, our trip provides the ideal blend of contemporary off-road adrenaline and traditional desert discovery.
As you set out on this adventure, the vast and breathtaking desert vistas come into sight. Take a captivating camel ride to start your journey and experience the timeless essence of the Arabian Desert. Enjoy a peaceful moment amidst the vastness as you walk across the golden dunes and feel the soft sway of the camel beneath you.
The single-seat dune buggy excursion is the centerpiece of the Desert Safari. Take control of our tough 1000 CC Dune Buggy and ride through the undulating dunes while feeling the breeze in your hair. The ability to drive yourself gives your tour a more intimate feel as you navigate difficult terrain and take in the stunning desert scenery. After your thrilling Dune Buggy experience, indulge yourself in some thrilling sandboarding, where you may slide down the dunes with a blast of adrenaline. Enjoy a stunning desert sunset as the day draws to an end before moving to a typical Bedouin-style camp.
The camp provides a cultural feast that includes stargazing in the quiet desert night, a delicious barbeque dinner, and traditional dance performances. Our Desert Safari with Single Seat Dune Buggy guarantees a thorough experience, making sure that every minute is a memory left in the sands of Dubai's gorgeous desert, whether you're looking for adventure, cultural immersion, or just a tranquil getaway.
Morning Desert Safari Dubai with Single Seat Dune Buggy
With the added adrenaline of a single-seat dune Buggy ride, this Morning Desert Safari in Dubai is a once-in-a-lifetime experience that many adore for its special fusion of exhilaration and scenic beauty. It's best to go on a dune buggy adventure early in the morning when the light is casting the sky in shades of dawn.
The experience is enhanced by the cold morning air, which creates a calm and invigorating setting for your trip. The serene desert scenery highlighted by the gentle morning light creates a scene that looks like it just stepped out of a painting. The calm atmosphere enhances the excitement of the ride, making it a favorite for anyone looking for a calm but thrilling way to start the day.
A sunrise dune buggy ride is the ideal option for people who want to experience both an adrenaline rush and a sense of being in nature. Take advantage of the opportunity to create priceless memories against the breathtaking backdrop of the Dubai desert sunrise. These moments will stay with you long after the journey is over. Additionally, if you avail our pick and drop service our driver will pick you up from your residence. Also drop you back safely at your home.
Evening Desert Safari with Single Seat Dune Buggy
Take a fascinating trip with our Dubai Evening Desert Safari. It ends in the excitement of our Single Seat Dune Buggy experience. It's an exciting way to end the day amid the fascinating charm of the desert. Moreover, the sunset safari promises to be a mesmerizing incident as the sun elegantly dips, throwing warm hues over the dunes.
With a more comfortable atmosphere for exploration due to the cooler temperatures, the Evening Desert Safari provides the ideal balance of adventure and tranquility. As the sun sets, take control of our sturdy 1000 CC Single Seat Dune Buggy and navigate around the beautiful surroundings.
A personal touch is added with the self-drive feature. It lets you experience the thrill of stepping across the dunes at your own speed. As night falls, you can expect a spectacular sunset that turns the surrounding area into a vibrant masterpiece of art.
Overnight Desert Safari with Single Seat Dune Buggy

With our Overnight Desert Safari, which offers the unique opportunity to rent a single-seat dune Buggy from Quad Bike Dubai, you can have the ultimate desert adventure. With this unique chance, you can go well beyond a regular day tour and continue exploring far into the heart of the Dubai desert.
An unforgettable and immersive experience is provided by the Overnight Desert Safari as the sun sets and the desert changes under the canvas of stars. Renting a single-seat dune Buggy gives you the flexibility to move over the dunes at your own speed. Also add even more excitement to your overnight excursion.
The Overnight Desert Safari with a Single Seat Dune Buggy offers an amazing experience for any kind of traveler. Whether they are a group of friends looking for a night under the stars or a solitary adventurer seeking solitude. An incredibly beautiful experience that blends adventure, tranquility, and the wild beauty of Dubai's enchanted desert is waiting for you as you camp under the stars, enjoy the peace of the desert night, and wake up to the breathtaking dawn.
Private Dune Buggy Tour Dubai
With our Private Dune Buggy Tour in Dubai, you can indulge in the pinnacle of personalized desert exploration—an exclusive experience suited for people looking for a tailor-made adventure amidst the stunning landscapes.
The private tour ensures that you have our professional guides' undivided attention, establishing an atmosphere of exclusivity and allowing you to fully immerse yourself in the trip. Enjoy the opportunity to explore the enormous expanse at your own pace. Also, captures breathtaking images against the backdrop of the constantly shifting hues of the desert.
For individuals who wish to have a more private and customized desert experience, this Private Dune Buggy Tour is great. This private tour promises an amazing journey full of adrenaline, natural beauty, and the unmatched thrill of off-road exploration in the midst of Dubai's stunning dunes—perfect for a special occasion, a romantic vacation, or a small group celebration.
Best Timing for Dune Buggy Rental in Dubai
It totally depends on your preferences when you want to plan this trip. But we highly recommend you to rent dune Buggy in winter. Fall is the best time of year to rent a dune buggy in Dubai. This is usually between October and April. With typical daytime highs of 20 to 30 degrees Celsius (68 to 86 degrees Fahrenheit), this time of year provides more pleasant weather for outdoor activities. The experience is enhanced by the colder weather. It lets you relish the exhilarating ride across the vast desert dunes to the fullest. Book your trip now and enjoy the dune buggy ride.
Buggy Tour Morning Sunrise Time Dubai
Get advantage of our Buggy Tour and live the exhilarating experience of a lifetime during the beautiful sunrise hour! Take off on an exciting journey through wild regions and stunning scenery. The first rays of sunlight paint the sky in shades of pink and orange.
Our Buggy Tour Morning Sunrise Time provides you with a once-in-a-lifetime opportunity to experience nature's beauty in its purest form. You'll enjoy in the captivating atmosphere created by the crisp morning air and the warmth of the rising sun.
Our experienced tour guides will guide you through winding trails. You can discover hidden gems along the way by our experienced tour leaders. You can experience an unparalleled off-road adventure. As your buggy navigates a variety of terrains, from muddy puddles to dusty trails.
Additionally, our Buggy Tour at Morning Sunrise Time promises an amazing experience for anyone seeking an exciting way to start the day, be they a nature lover, thrill seeker, or just someone looking for something different. Capture the essence of the peace of the early morning combined with the thrill of off-road exploration for a truly unique experience. Join us for an unforgettable sunrise ride, where every turn opens up a new chapter in your adventure story!
Dubai Buggy Tour Sunset Time
With the sky turning warm crimson and gold as the sun sets, our Buggy Tour Sunset Time invites you to take an amazing journey through the splendour of nature. Witness the beauty of day's end from the driver's seat of our robust buggies. Moreover, they're crafted to effortlessly navigate diverse terrains, offering an unmatched experience.
The Sunset Buggy Tour, led by one of our knowledgeable tour leaders, guarantees not only a thrilling trip. But also a prime location to witness one of the most remarkable natural spectacles. Imagine yourself navigating winding paths as the vibrant colors of the sunset reflect off the landscapes, creating a breathtaking panorama.
Conquer trails amidst a vibrant sky and feel the refreshing evening breeze. Our Sunset Buggy Tour transports you on a sensory adventure. It surrounds you in the splendor of the natural world, beyond simply an off-road adventure.
Afternoon Time Buggy Tour Dubai

With our exhilarating Afternoon Time Buggy Tour, you can embrace the spirit of adventure and add excitement and scenic beauty to your day. Set out on an off-road adventure through a variety of landscapes. The sun rises, promising an exhilarating experience along with breathtaking views.
Enjoy a perfect blend of exploration and adventure guided by our expert on the Buggy Tour. Explore rugged paths, negotiate difficult situations, and discover assets that gleam in the dropping light of the afternoon sun. Moreover, the rich hues of the surroundings provide a stunning setting for a memorable ride.
The Afternoon Time Buggy Tour offers an experience that goes beyond simply mastering the trails. It's a chance to get in touch with nature and experience the excitement of off-road exploration. The experience is enhanced by the cool breeze and sunlit vistas. Moreover, it makes it the perfect adventure for anyone looking for a dynamic and energizing day out.
Dune Buggy Dubai Availability
Our Dune Buggy adventures in Dubai are available daily to ensure you have the flexibility to choose the timing that suits you best. We understand that travelers have different schedules and preferences, so we aim to accommodate your needs.
For morning enthusiasts, our sunrise dune buggy experiences typically start early in the day. This allows you to witness the desert come to life with the first rays of sunlight.
Moreover, if you prefer the late afternoon or early evening, we offer dune buggy options during the cooler hours. It is a fantastic time to explore the desert and capture stunning photographs.
Our goal is to make your dune buggy adventure accessible and enjoyable, no matter when you plan to visit. Moreover, our team is dedicated to providing you with a memorable experience in the mesmerizing Dubai desert. We prioritize your safety, ensuring a safe adventure regardless of the time you choose to embark on this thrilling journey
The timing for our dune buggy in Dubai is generally set from 7:00 AM to 6:00 PM, providing a wide window of opportunity for families to enjoy this thrilling adventure. It's worth noting that these timings may vary depending on the season, weather conditions, and other factors, but any changes will be communicated to you at the time of booking.
Starting the day at 7:00 AM allows families to beat the heat and enjoy the cooler morning temperatures in the desert. This early timing also provides a great opportunity to witness the desert landscape as it comes to life with the soft morning light. Conversely, those who prefer a more leisurely experience can opt for afternoon rides, taking in the stunning desert sunset.
Dune Buggy Rental Availability
We offer dune buggy tour daily, ensuring that families have the flexibility to plan their desert safari experience at their convenience. Whether you're visiting Dubai during the week or on the weekend, you can count on the availability of this exciting activity every day.
This daily availability means that you can easily incorporate dune buggy into your travel itinerary, allowing you to explore the mesmerizing desert landscape and create lasting memories with your family on any day that suits you. Moreover, it's a fantastic way to add a dose of adventure and cultural exploration to your Dubai visit while ensuring that you can enjoy the experience whenever it fits your schedule.
Dune Buggy Red Dunes Dubai Location
Our location amid the Red Dunes in the Al Lahbab Desert, nestled away in the center of the captivating UAE scenery, offers a unique and enthralling desert trip. The breathtaking view provided by these imposing, fiery-red sand dunes, which are renowned for their amazing beauty and lofty heights, offers an amazing experience.
The Red Dunes of Al Lahbab Desert, which are only a short drive from the busy metropolis of Dubai, offer a striking contrast to the metropolitan surroundings and transport tourists to a world of natural splendor. You can enjoy exhilarating sports like camel riding, sandboarding, and dune bashing here, or you can just relax and take in the peace of the desert while you watch the sunset.
Dune Buggy Tour Payment Method
We offer you the flexibility to choose your preferred payment method for added convenience. When our driver arrives for your pickup, you can opt for the ease of paying in cash. Additionally, we provide the option for secure card and online payments, ensuring a hassle-free transaction process.
Please note that while we accept various payment methods, including cash, bank transfers, and ATM cards, there is a nominal 5% service charge applied to online payments made via bank transfers and ATM cards. We believe in transparency and want to ensure that you have a clear understanding of the payment options available to you, allowing you to select the one that best suits your preferences and needs.
How to Book a Dubai Dune Buggy Tour
Experience all of our featured tours at exclusive discounted rates, complemented by our exceptional 24/7 customer service. Contacting us is a breeze – you can reach out via WhatsApp or email using the provided links on our "Contact Us" page. Our convenient pick-up and drop-off services are available in Dubai, Sharjah, and Ajman for your added ease.
To get started, simply complete the user-friendly form on our website, or reach out to us via the email address and WhatsApp number thoughtfully provided on our page. We're here to make your adventure in Dubai's desert as smooth and memorable as possible.
Dune Buggy Tour Booking Requirement:
To ensure a seamless booking confirmation process, we kindly request the following details:
Your full name
Name of your hotel for pick-up and drop-off
Your UAE-based mobile number.
If you don't have a local UAE mobile number, you can provide us with your frequently used WhatsApp number. In the rare event that neither of these options is available, you can share your hotel room number, allowing our driver to contact you via your hotel's reception. Staying connected is crucial. It enables us to keep you informed about any tour adjustments due to unforeseen circumstances or weather changes. Moreover, your safety and satisfaction are our top priorities, and open communication ensures a memorable and worry-free experience.
Pick and Drop Service for Dune Buggy Tour
For added convenience, we offer a pick-up and drop-off service for our dune buggy Dubai adventures. This service is available upon request, providing you with flexibility in planning your desert safari experience.
If you choose to use our pick-up and drop-off service, our designated transportation will pick you and your family up from your preferred location in Dubai such as a hotel, and take you to the dune buggy site. After the adventure, you will be safely transported back to your hotel.
This service eliminates the need to worry about transportation logistics, ensuring a seamless and hassle-free experience for you and your family. Simply let us know your pick-up location when making your booking, and we'll make the necessary arrangements to ensure you have a smooth and enjoyable dune buggy adventure in the Dubai desert.
Dune Buggy Dubai Tour Additional information
1. Safety

Our top priority is safety. We are dedicated to giving every one of our visitors a safe and worry-free experience. Strict safety regulations are followed by our committed team of experts to guarantee your well-being at all times.
Our personnel is well-versed in emergency protocols and first aid, and our equipment is examined and maintained regularly. Before beginning any activity, we give you a safety briefing to make sure you are aware and ready. Additional we provide safety equipment's such as helmet, gloves and goggles. We have efficient processes in place to deal with any issue quickly and effectively in case of any emergency.
Rest assured, we take every safety measure to make your visit as safe as possible, so you can enjoy your journey with comfort.
2. Photography
With the help of our photography services, capture the magic of your event. Our talented photographers are here to assist you in preserving your memories in amazing clarity because we know how valuable they are. Whether you're dressing traditionally to embrace the local culture or racing down the dunes, our photographers will capture those special moments and frame them elegantly.
To fit your needs, a range of photography packages are available. We offer a wide range of styles, from natural moments to expertly staged pictures. Our photographers are skilled at capturing the ideal lighting and perspectives to create remarkable images.
Allow us to handle the photography so you can immerse yourself in the event and leave with high-quality, professionally edited images to appreciate for years to come.
3. Clothes and Shoes
Choosing the right clothes and shoes is essential to ensure comfort and safety during your desert experience.
Clothes: For your comfort and safety when starting your desert trip, make sure you are wearing the appropriate clothes and footwear. For warm desert weather, we suggest wearing airy, lightweight garments that breathe well, including long pants, loose-fitting blouses, and sunhats with large brims to protect your skin.
Shoes: To provide safety and support for activities like dune buggy riding, sandboarding, and dune bashing, footwear should consist of supportive, closed-toe shoes such as hiking boots or sneakers. In addition, we have traditional Arabic attire available if you want to involve yourself in the culture and take memorable pictures during your visit.
To adjust to changing temperatures, it's a good idea to layer clothes throughout the cooler months. Remember to include sunscreen, sunglasses, and a scarf or shawl to protect your face from blowing sand. You can make sure you have a pleasant and comfortable trip in the desert by being ready with the appropriate attire and footwear.
4. Not Recommended
Although our goal is to give you an amazing desert vacation, there are some things and ways of behaving that we do not encourage for the sake of everyone's enjoyment and safety. It is not advised to bring valuable or delicate personal items because activities in the desert may involve sand and dust that could harm them.
A. Inappropriate Clothes: We advise against wearing heavy or tight clothing or other items that are inappropriate for the desert climate. Since it may cause discomfort and restrict movement while on the journey.
B. Don't Bring Valuable Items: It's advisable to avoid bringing pricey jewelry, big sums of cash, or pricey electronics. Furthermore, the environment of the desert can harm them.
C. Avoid Bringing a Lot of Luggage: Do not bring large bags, luggage, and other excess baggage. Because they can be heavy and might not fit during the dune buggy adventure.
D. Open-Toed or High-Heeled Shoes: For safety concerns, it is not recommended to wear high heels or open-toed footwear like sandals or flip-flops. When in a desert, they might not offer sufficient safety and support
5. Children (Age Requirement)

We have an age restriction for dune buggy rides for the security and welfare of our younger visitors. Teenage children under the age of fifteen should not participate in this thrilling encounter. Quad Bike Dubai prioritizes everyone's safety, therefore this age limit reflects our dedication to making sure everyone has a safe and fun journey.
Additionally, if you're traveling with children, we have a variety of other kid-friendly and teen-friendly activities that they can participate in. You can avail kid quad bike on rent for your child. Moreover, you should have confidence that our team is committed to providing age-appropriate, unforgettable experiences. We are excited to welcome you and your family for an exhilarating and safe desert trip.
6. Large Group
For larger groups seeking a thrilling dune buggy experience in Dubai, we offer special discounts and packages tailored to fulfill your needs. We understand that traveling with a large group, whether it's friends, family, or colleagues, is a fantastic way to create shared memories and enjoy unique adventures together.
We design group discounts to make the dune buggy adventure even more accessible and affordable for everyone. Whether you're planning a family reunion, a corporate team-building outing, or a celebration with friends, our team can assist you in customizing your dune buggy experience to suit your group's size and preferences.
By choosing our group packages, you not only enjoy the excitement of dune buggy but also benefit from cost savings, ensuring that everyone in your group can participate and have an unforgettable time exploring the beautiful desert landscapes of Dubai.
7. What to Bring for Dune Buggy Tour
 Bring Emirates ID if you are UAE Resident, and Passport if you are on Tourist Visa.
Comfortable shoes
Sunglasses
Sun hat
Camera
To ensure a comfortable and enjoyable dune buggy experience in Dubai, here is a list of items you should consider bringing with you:
Identification: For UAE residents, please remember to bring your Emirates ID. If you're visiting on a tourist visa, have your passport handy for identification purposes.
Comfortable Shoes: Wear comfortable and closed-toe shoes that provide good support for your feet during the dune buggy adventure.
Sunglasses: Protect your eyes from the desert sun and blowing sand by wearing sunglasses with UV protection.
Sun Hat: A wide-brimmed hat can provide additional protection from the sun and keep you cool during the desert adventure.
Camera: Don't forget your camera or smartphone to capture the breathtaking desert landscapes and enjoy the dune buggy experience.
8. Not allowed
For the safety and comfort of all participants in our dune buggy adventures in Dubai, we have certain restrictions on what is not allowed during the experience:
Pets: For the well-being of your furry friends and the consideration of other participants, please avoid bringing pets to the dune buggy site. The desert environment may not be suitable for animals. It's important to ensure a safe and enjoyable experience for all.
Luggage or Large Bags: Large bags and luggage are not permitted during the dune buggy adventure. It's advisable to leave such items at your accommodation or arrange for secure storage if necessary. Moreover, this policy helps ensure the safety of participants and prevents any potential interference with the dune buggy experience.
9. Driving License for Dune Buggy Dubai

Driving licenses are not a worry during the thrilling dune buggy adventure on our guided desert tour. To participate, you need not need a driving license. Our experienced guides will take over and guarantee an exhilarating and secure journey through the sand dunes. This makes the adventure accessible to a larger spectrum of participants. We also ensure that you may completely enjoy it without worrying about licenses.
The main goal of Quad Bike Dubai is to provide all of its clients with an enjoyable and welcoming experience, regardless of their level of driving expertise.  You don't need a driving license to join in on the fun. So set aside your problems and get ready for an exciting adventure through the desert with us.
10. Currency Accepted
We accept various currencies for your convenience when booking our dune buggy Dubai trip. The accepted currencies include:
US Dollar (Dollar)
United Arab Emirates Dirham (AED)
Euro (Euro)
British Pound (Pound)
Saudi Riyal (Riyal)
This flexibility allows you to pay using your preferred currency, making the booking process more convenient for visitors from different parts of the world. Please note that exchange rates may apply when using currencies other than the United Arab Emirates Dirham (ASD). So it's a good idea to check with our booking service for the most up-to-date information on currency conversion and payment options.
Dune Buggy Dubai Tour Safety Tips
Steps to Reduce The Risks of Accidents and Injuries
To ensure the safety of our young riders during quad biking and dune buggy tour, we follow a set of crucial steps to reduce the risks of accidents and injuries:
Maintain Safe Speeds: Our instructors emphasize the importance of riding at safe and controlled speeds. Children are encouraged to follow speed guidelines to prevent accidents while still enjoying the thrill of the ride.
Wearing Safety Equipment: Every child is provided with essential safety equipment, including helmets and goggles. Moreover, we insist on their proper use to protect against potential injuries.
Be Attentive: Instructors stress the need for constant attentiveness. We teach you to maintain focus on the terrain, follow instructions, and stay aware of their surroundings
Caution Around Dunes: Riding around sand dunes requires specific skills and caution. So, we provide guidance to children on how to navigate dunes safely to prevent mishaps.
Although dune buggy rides are an exhilarating experience, safety should always come first. To guarantee a pleasant and secure trip, consider the following crucial safety advice:
Pay Close Attention to Your Guide: Your tour guide will give you safety instructions, so pay close attention to them. They are expert in navigating the arid landscape and will offer helpful advice on how to handle the dune buggy safely.
Put on Safety Gear: Make sure you put on the required safety equipment. It usually consists of a helmet and goggles, before beginning your tour. The purpose of this equipment is to protect you from the weather and any flying debris.
Put Seat Belts On: Buckle your seatbelt securely before starting the journey. Wearing a seatbelt can protect you from sudden stops. It also protects you from unexpected changes in terrain, as well as keeps you from being moved around.
Follow speed limits:
Obey the rules and speed restrictions that your tour operator has set. Excessive speed might increase the likelihood of an accident, so keep a safe and controlled pace.
Ensure a Safe Distancing: Maintain a safe space between your group and other dune buggies. Rear-end crashes can occur from abrupt stops or unsteady terrain if you're following the vehicle in front of you too closely.
Remain on Assigned Paths: Follow the paths and ways that your guide has allowed. Deviating from prescribed trails can be dangerous and harmful to the delicate desert ecosystem.
Remain Hydrated: It can get hot and dry in desert regions. To avoid heat-related problems, stay hydrated before, during, and after your excursion.
Respect Local Culture and The Environment: Respect local culture and customs and be aware of the unique ecosystem found in the desert. Refrain from trash and do not interfere with the local community or the environment.
Dune Buggy Dubai Tour Cancellation Policy
Cancel up to 24 hours in advance to receive a full refund, except (transfer charges will apply).
Cancellation less than 24 hours in advance or no show will be 100% charged.
The refund amount will be credited back to the same card used for booking
In the event of poor weather conditions or other external factors out of our reasonable control, the activity/tour may be canceled at short notice, without any charges being applied to the guest. In such cases, the tour/activity can be re-scheduled or a full refund will be processed.
The refund might take 7 to 14 days to reflect in your account, depending on the bank's policy.
Single Seat Dune Buggy Dubai FAQs